The Free Encyclopedia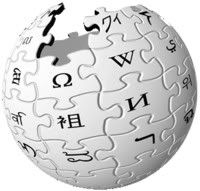 Wikipedia is a free online encyclopedia that you can sign up to and add content of your own to help increase the number and variety of entries. Know everything there is about your home town? Then make an article at Wikipedia and share your knowledge with the world.
Wikipedia was started in 2001, it now numbers 539921 articles and counting! As a comparison; Britannica has 80,000 and Encarta has 4,500.
This is a handy tool for those doing research because it is completely free unlike other online encyclopedias where a fee occurs if you want to access premium content or full articles. However, this resource should be used in conjunction with others. Because of its nature, there is no editor to check all the facts that are posted on the site. So if you think something's off, it pays to check it out somewhere else.
A wiki is a web aplication that allows users to add and edit content. Go and check it out,and don't forget to sign up!